Goley Mağaza'sında  3.seviye Lig Takım Ruhu[1] Paketlerine 27.500 JoyPara'ya sahip olabilirsiniz.
Paketin içerisinde 1 adet Uzman Amblem, 1 adet Ender Teknik Direktör, 5 adet Ender, 7 adet Özel ve 4 adet Normal seviye Futbolcu Kartı çıkmaktadır.
10 Takıma ait Lig Takım Ruhu[2] Paketlerinin içeriklerini aşağıda görebilirsiniz.
AT Matador Paketi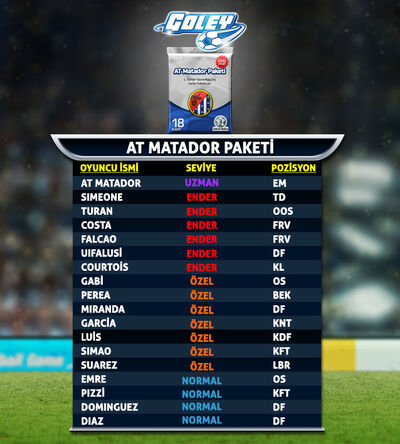 Queen Madrid Paketi
Cataluna King Paketi
Flying Birds Paketi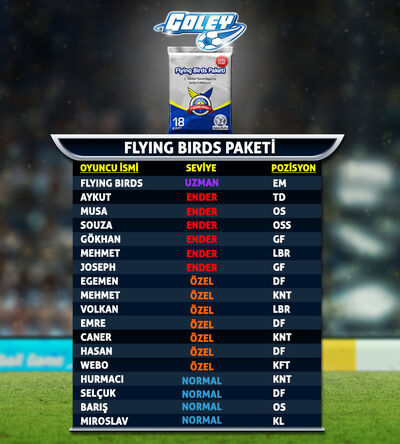 King Of Jungle Paketi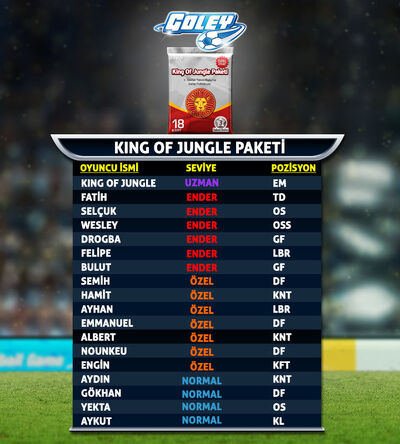 Dark Eagles Paketi
Red Bear Paketi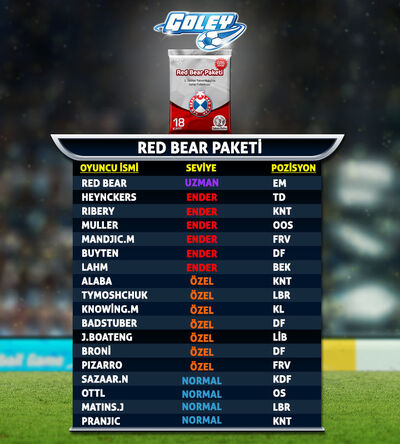 Mandeville Paketi
Man Angel Paketi
Fire Bird Paketi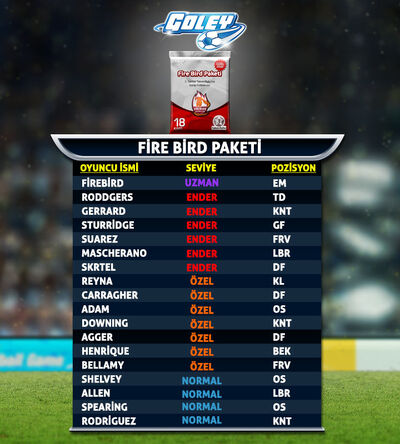 Ad blocker interference detected!
Wikia is a free-to-use site that makes money from advertising. We have a modified experience for viewers using ad blockers

Wikia is not accessible if you've made further modifications. Remove the custom ad blocker rule(s) and the page will load as expected.