Goley 'de takımınızı güçlendirmek mi istiyorsunuz?
Goley 'de yer alan amblemler; oyuncu ve teknik direktör kartları gibi 5 seviyeye ayrılır. Amblem kartlarının ön yüzünde ofansif, defansif, güç, hız, teknik, zihin yetenekleri bulunur. Amblemlerin hangi seneye ve hangi takıma ait olduğunu buradan görebilirsiniz. Kartın arka tarafında ise, ambleminizin yıldız etkisini görebilirsiniz. Yıldız etkisinde aynı yıla ve aynı takım amblemine ait futbolcuları takımınıza aldığınız takdirde kadronuz güçlenir. Ayrıca amblemler futbolcularınızın forma renklerini de belirler.
İşte amblemlerin seviyeleri;
NORMAL: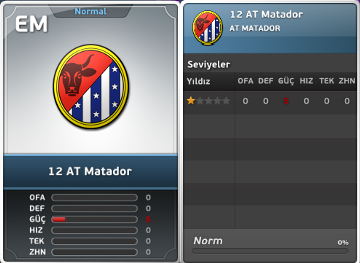 ÖZEL: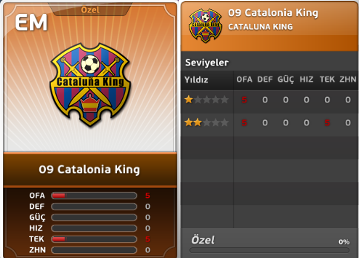 ENDER:
UZMAN:

SÜPER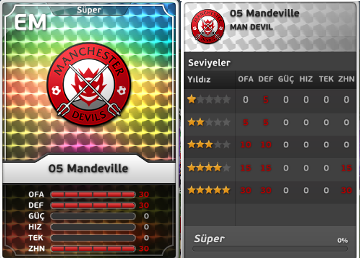 Ad blocker interference detected!
Wikia is a free-to-use site that makes money from advertising. We have a modified experience for viewers using ad blockers

Wikia is not accessible if you've made further modifications. Remove the custom ad blocker rule(s) and the page will load as expected.