Antreman maçı, yapay zekaya yani bilgisayara karşı yapacağınız maç modudur. Bu maç modunda belirli puan kazanılmaz ya da kaybedilmez. Belirli bir maç sayısı da yok, kullanıcı istediği kadar maç yapabilir.Oyuncu karşılaşacağı rakip takımını kendi seçebilir. Takımların birbirinden farklı ofansif ve defansif özellikleri vardır. Bunları göz önünde bulundurarak seçim yapmak sizin için faydalı olur.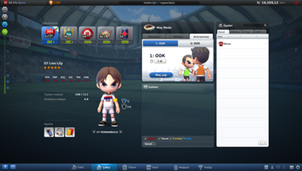 Peki Antrenman Maçına Nasıl Giriş Yapılır?
Goley'in "Çoklu" arayüzüne girip "Antrenman" sekmesine ulaşabilirsiniz. Burada 1:OOK ve 2:OOK maç seçeneklerini görebilirsiniz.
1:OOK : 1:OOK maçında siz ve yapay zeka (bilgisayar) maç yapar. Bu maç modunda dilediğiniz stadyumu, zorluk seviyesini, rakibinizi, maç süresini, yedek oyuncu sayısını seçebilirsiniz.

2:OOK

2:OOK maçında ise; arkadaşınız ya da online olan farklı bir oyuncu ile takım olup, yapay zekaya karşı maç yapabilirsiniz. Burada da stadyumu, zorluk seviyesini, maç süresini siz ayarlayabilirsiniz.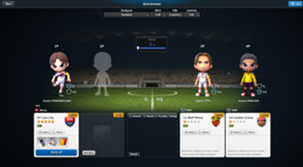 Ad blocker interference detected!
Wikia is a free-to-use site that makes money from advertising. We have a modified experience for viewers using ad blockers

Wikia is not accessible if you've made further modifications. Remove the custom ad blocker rule(s) and the page will load as expected.