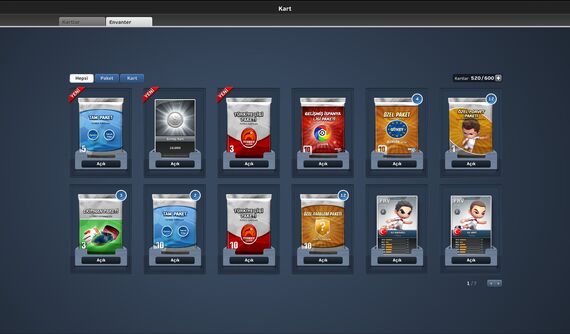 Envanter, daha sonra kullanmak istediğiniz eşyaları, paketleri ve futbolcu kartlarını biriktirebileceğiniz bir oyun için çantadır. Burada dilediğiniz kadar paketi, futbolcu kartını ve eşyaları saklayabilirsiniz.
Hepsi, Paket ve Kart filtrelerini kullanarak rahatlıkla paket, futbolcu kartı ve eşyaları bulabilirsiniz.
Ad blocker interference detected!
Wikia is a free-to-use site that makes money from advertising. We have a modified experience for viewers using ad blockers

Wikia is not accessible if you've made further modifications. Remove the custom ad blocker rule(s) and the page will load as expected.