Hem dünyada izlediğimiz hem de ülkemize özgü olan gol sevinçlerini Goley'de görebilirsiniz. 20'ye yakın gol sevincini Goley sizlere sunuyor. Horon sevinci, timsah yürüyüşü, balık tutma, Gangnam Style vs... Ronaldo, Messi, Ronaldinho, Kaka'nın ve diğer yıldızların gol sonrası sevinçlerini kaçırmak istemeyeceksiniz. :)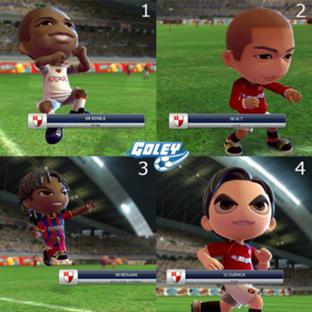 - Messi'nin gol sevincini buradan izleyebilirsiniz.
- Sabri Ugan'ın muhteşem anlatımıyla balık tutma gol sevinci burada
- Burada da birçok gol sevinçleri birleşmiş, dikkat edin sonunda sizi sürpriz bekliyor.
- Yine pek çok gol sevincinin bir arada olduğu goley sevinçlerimizden
- Ronaldinho'nun Ankara bağları eşliğindeki Goley sevinci - Ülkemize özgü horon sevinci
- Bursalı futbolcularından hatırladığımız timsah sevinci Ve daha fazlası için Youtube sayfamızdan Goley sevinçlerini izleyebilirsiniz.
Ad blocker interference detected!
Wikia is a free-to-use site that makes money from advertising. We have a modified experience for viewers using ad blockers

Wikia is not accessible if you've made further modifications. Remove the custom ad blocker rule(s) and the page will load as expected.