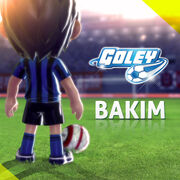 Geçtiğimiz hafta gelen yama ile birlikte futbolcularınızın maç esnasında kondisyonlarının düşmediği ve maç sonrasında hiçbir oyuncunun kondisyon eşyası kullanmadığı tespit edilmiştir. Bugün yapılan bakım çalışması ile birlikte bu sorun giderilmiştir.
Futbolcuların kondisyonlarının artık sahip oldukları kondisyon puanlarına göre düştüğünü görebilirsiniz. Bu hata düzeltilmeden önce tüm futbolcuların kondisyonu eşit düzeyde düşmekteydi. Bu sorun tamamen düzeltilerek, çalışır hale getirilmiştir.
Ad blocker interference detected!
Wikia is a free-to-use site that makes money from advertising. We have a modified experience for viewers using ad blockers

Wikia is not accessible if you've made further modifications. Remove the custom ad blocker rule(s) and the page will load as expected.