Goley 'de çoklu maç modlarından biri olan "Liderlik" ile rakiplerinizle otomatik eşleşme yaparak sıralama maçlarına katılabilirsiniz.
Peki "Liderlik" moduna nasıl giriş yapılır?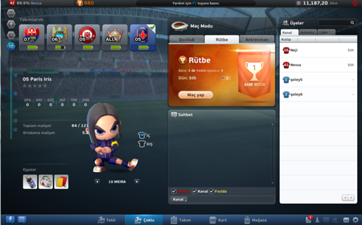 Goley' in "Çoklu" ara yüzüne girin ve " Maç Modu" başlığı altındaki "Liderlik" sekmesine tıklayın. Online oyunculardan otomatik olarak bir rakip karşınıza çıkacaktır.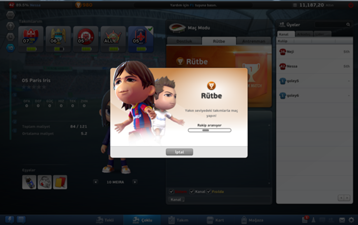 Rütbe maçlarına seviyeden bağımsız herkes katılabilir. Bu eşleşmeler puan durumuna göre yapılır ve maçtaki sonucunuz sıralamaya yansır. Maç sıralamaları iki haftada bir yenilenir ve sıralama ve puanlara göre ödüller verilir. Rütbe maçları sadece belirli bir zaman aralığında yapılabilir.
Ad blocker interference detected!
Wikia is a free-to-use site that makes money from advertising. We have a modified experience for viewers using ad blockers

Wikia is not accessible if you've made further modifications. Remove the custom ad blocker rule(s) and the page will load as expected.