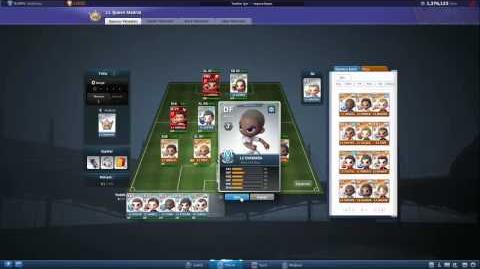 Goley'de seviye nasıl atlanır?
Goley'in "Takım" ara yüzüne geldiğinizde "Kart Yönetimi" sekmesine tıklayın. Karşınıza seviye atlatacağınız oyuncular gelecektir. Ekranın sol tarafında mevcut takım kadronuzu, sağ tarafında ise ekipman kartlarınızı kategorilenmiş bir şekilde görebilirsiniz. Ayrıca seviyesini artıracak oyuncunuzun da detaylı bilgilerine ulaşabilirsiniz. Oyuncu kartınızın altında yer alan seviye barı %100 ise "Seviye" yazısına tıkladığınız takdirde futbolcunuza seviye atlatabilirsiniz.
Futbolcunuzun seviyesi "1" e ulaştığında yetenek aktif hale gelir fakat pasif özellikleri yükselmez. Seviye 2-14 arasında futbolcunuz her seviye atladığında bütün pasif özellikleri 1 puan artar. 14-15 seviyeye geçiş yaptığında pasif özellikler 2 puan artar. Futbolcu kartları maksimum 15 seviye olabilir ve kartlar maksimum seviyeye ulaştığında bir üst seviye karta geçiş yapmaz. Örnk : Ender (kırmızı) seviye bir kart 15 seviye olduktan sonra uzman (mor) karta geçiş yapmayacaktır.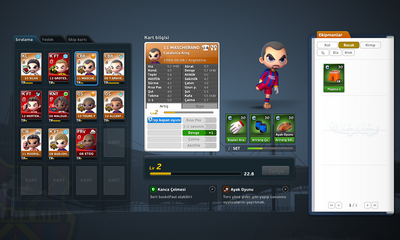 Yeteneklere ise buradan ulaşabilirsiniz.
Ad blocker interference detected!
Wikia is a free-to-use site that makes money from advertising. We have a modified experience for viewers using ad blockers

Wikia is not accessible if you've made further modifications. Remove the custom ad blocker rule(s) and the page will load as expected.