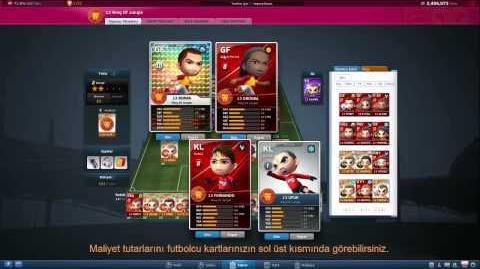 Goley'de oluşturmuş olduğunuz takımın başlangıç seviyesinde belirli bir Takım Maliyeti vardır. Takımınızdaki futbolcuları bu maliyet sınırlamasına göre oluşturabilirsiniz. Her Futbolcunun belirli bir maliyet puanı vardır, bu puanlar kartların sol üst tarafında yazmaktadır. Takım maliyetiniz ne kadar ise takımınıza o maliyet kadar futbolcu alabilirsiniz. Maliyetiniz hesabınızın seviye atlaması ile yükselecektir ve daha iyi futbolcular ve daha fazla yedek oyuncu alabilirsiniz.
Not : 02 Aralık 2014 Yaması ile birlikte maksimum 140 olan maliyet oranı değiştirilmiştir. 60 Seviyeden sonra 3 seviyede 1 maliyet artmaktadır.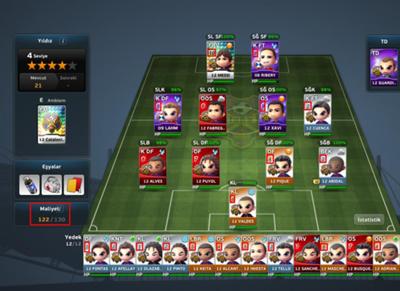 1 - Normal Kartlar, 1-3 maliyet arasındadır.
2 - Özel Kartlar, 4-5-6 maliyet arasındadır.

3 - Ender Kartlar, 7-8 maliyet arasındadır.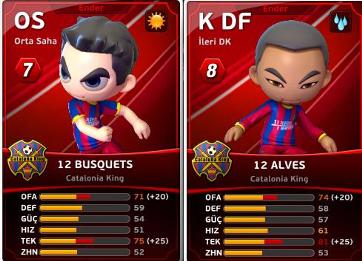 4 - Uzman Kartlar, 9 maliyettir.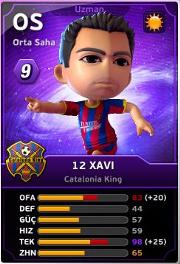 5 - Süper Kartlar, 10 maliyettir.
Ad blocker interference detected!
Wikia is a free-to-use site that makes money from advertising. We have a modified experience for viewers using ad blockers

Wikia is not accessible if you've made further modifications. Remove the custom ad blocker rule(s) and the page will load as expected.