Tam Paketler, Goley içerisinde altın ile satılmaktadır. Paket içeriğinde Goley'de olan tüm futbolcular, teknik direktörler, amblemler ve teknik heyet kadroları çıkmaktadır.
Paketlerin 1'li, 3'lü ,5'li ve 10'luları mağazada satıştadır. 20'li paketler ise Özel günlerde satışta veya etkinlik olarak oyunculara dağıtılmaktadır.
Paket fiyatları; 1'li Tam Paket 10.000 Altın, 3'lü Tam Paket 15.000 Altın, 5'lü Tam Paket 25.000 Altın, 10'lu Tam Paket 40.000 Altındır.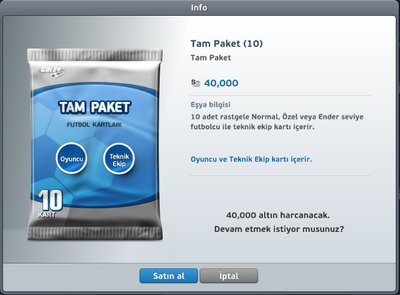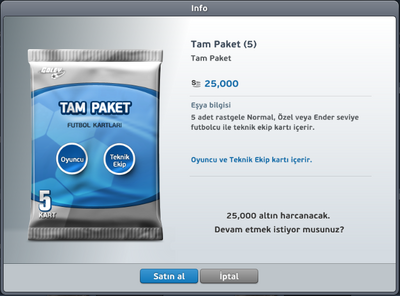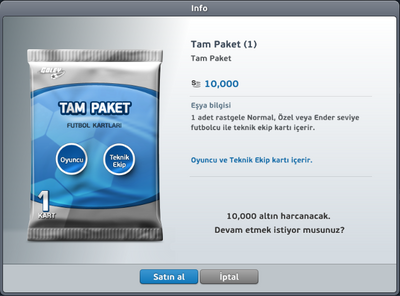 Ad blocker interference detected!
Wikia is a free-to-use site that makes money from advertising. We have a modified experience for viewers using ad blockers

Wikia is not accessible if you've made further modifications. Remove the custom ad blocker rule(s) and the page will load as expected.